Dr. Phyllis Hubbard, BCND, LMT (MA64036)
a.k.a "The Ma'at Maven"
Dr. Phyl is a Motivational Speaker, Health and Life Coach, Wellness Program Designer and Developer. 
She founded Radiant Health Strategies, LLC, a privately owned holistic health educational business. Having used holistic healing strategies to eliminate the medication for and completely heal herself of a supposedly incurable illness (COPD - Chronic Obstructive Pulmonary Disease), Dr. Hubbard now develops and provides health prevention and intervention programs that help correct and restore imbalances in the mind and body, without the use of medications, through the use of a synergistic blend of holistic healing modalities.
Dr. Phyl is also professionally trained as a Board Certified Naturopathic Doctor, an Ayurvedic Practitioner, Qigong Instructor, Reiki Master and Licensed Massage Therapist (#MA64036). Her wide range of professional education also includes Education, Training, Therapeutic Nutrition, Clinical Aromatherapy and Herbology.
Dr. Phyl's straightforward and humorous presentations blend ancient holistic wisdom with cutting edge research in a way that is fun and easy to understand. She travels nationally and internationally as a Holistic Health Educator and to research indigenous holistic practices to integrate into her healing techniques and workshops.
Organizations
Dr. Phyl has fused Radiant Health Strategies into customized workshops, seminars and retreats for organizations such as: Summit Eden, The United Way, Canyon Ranch Resort, The Carillon Resort, Pritikin Longevity Center, Breast Cancer Project, W.K. Kellogg Foundation, Prudential, The Breakers Palm Beach, The Overtown Youth Center, Dress for Success, African American Research Library and Cultural Center, The Matriarch Gathering, Association for Black Foundation Executives, The Lt. Governor's Summit on Financial Education, The Open Campaign for Black Male Achievement, Black Male Engagement, etc.
Authorship
Dr. Phyl is a holistic health columnist for BMe Community and Black and Brown News. She will be featured in the upcoming book The Power of Being A Woman: Changing the World By Embracing Your Feminine Power, and is the process of writing a book on Radiant Health Strategies.  
Kenneth Winfrey, LMSW
Kenneth Winfrey is a Licensed Master's Level Social Worker with expertise in multicultural competency development, program evaluation as well as program development and design.
His practice interests include holistic culturally-relevant evidence-based methodologies. Kenneth is also familiar with healing practices among many ancient and indigenous populations. These include the Native American Medicine Wheel as a substance abuse intervention tool as well as the ancient Metu Neter of Kemit (Egypt).
Kenneth is an Optimal Theory Belief Systems Analysis Psychotherapist & Organizational Consultant. Optimal Theory is a quantitative model which measures beliefs about the self, cultural values, and the ways these value systems can influence multicultural interactions. It is effective for both organizations and individuals as a tool for intervention.
Kenneth and Dr. Phyl appear together on panels and co-present on topics that concern mental and emotional health, fuses concepts of the Metu Neter and Ayurveda and any topic that fosters self empowerment. Learn more about Kenneth's work at http://www.kennethwinfrey.com.
Ruby Lathon, PhD
Dr. Ruby Lathon is a certified holistic nutrition and wellness consultant and advocate for plant-based nutrition. Dr. Lathon inspires with a powerful story of recovering from thyroid cancer through alternative treatment focused on a whole foods, plant-based diet. Dr. Lathon worked for years as a researcher and an award winning engineer at Sandia National Laboratories and other engineering firms. Dr. Lathon now teaches others how to re-engineer their health and live disease free.
Dr. Lathon previously served as Nutrition Policy Manager at the Physicians Committee for Responsible Medicine in Washington, DC. Dr. Lathon is a dynamic speaker and educator, hosting a number of seminars, workshops and healthful vegan cooking demonstrations and was a speaker at the Congressional Black Caucus Panel. Dr. Lathon is a health and wellness contributing writer for African American Lifestyle Magazine, and author of the upcoming book, Above the Clouds. Dr. Lathon is also host of The Veggie Chest, a plant-based cooking show, now featured on FoodChannel.com and the cable television channel, The Venture Channel.
 Dr. Phyl helped Dr. Lathon reverse cancer many years ago without drugs or surgery and now Dr. Lathon conducts vegan food demos during Dr. Phyl's presentations. Learn more about Ruby's work at http://www.rubylathon.com.
Cirron Lanier (a.k.a. Norwater Craft)
Bio to come shortly
Meredith Damore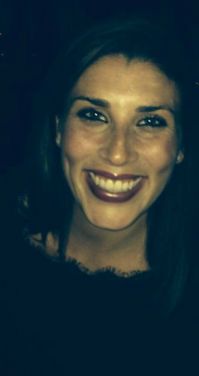 Meredith is a lifelong athlete and an advocate for holistic health. She is a fitness and kickboxing instructor at Northern Virgina Mixed Martial Arts. She played Division I volleyball in college (where she learned the basics of Muay Thai) and was also a Strength and Conditioning All American there. She enjoys tennis, running, and yoga. She has worked in healthcare as a consultant and recruiter for the last 6 years and is very passionate about health and wellness.
Meredith and Dr. Phyl collaborate on various projects including an upcoming fitness DVD.