Ashwagandha: Educe the Strength of a Stallion 
Ashwagandha is a very popular and powerful herb in the Ayurvedic healing system. It means "that which gives the vigor and sexual energy of a horse." I'm mentioning this herb now because while many men do not want to talk about issues around virility "out loud," I've seen a major increase in health issues related to hormonal imbalances in men, and the pharmaceutical industry has found a way to capitalize on this issue with its influx of toxic drugs designed to fight "Low T" (low testosterone). 
So let's look at the facts. The sperm count in men has been on the decline for the past 4 generations. If in the grand scheme of life we hold this fact up against the fact that Black men have the worst health stats in the nation, it doesn't take much of a leap in consciousness to understand how the stressors of modern life affects Black men. In our efforts to bring about and strengthen BMe Warriors and The Inception of the EMPOWERED Brotherhood, we must address this issue directly. The GOOD NEWS is that hormonal imbalances in men such as Low T and other dis-eases can be reversed with proper nutrition, movement and support from herbal remedies. Once such herbal remedy is Ashwagandha, an herb worth discovering and embracing.
What is Ashwagandha?
An herb highly revered in Africa, India and the Middle East for its wide variety of rejuvenative properties
Why Ashwagandha for BMe Warriors?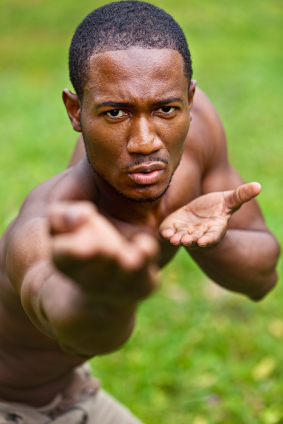 It is a powerful immune builder and antioxidant
It is an anti-inflammatory herb that helps relieve stress, anxiety and depression, enhances memory and learning (and much more!)
It is an aphrodisiac that heightens sexual potency, balances hormones and heals hormone related illnesses
How do I use it?
In tincture form, add it to your water and drink throughout your day
Drink the lover's tea (see recipe below)
Where can I find it?
About Ojas and How to Make Lover's Tea:
The idea is to drink the tea after lovemaking to replenish ojas. Ojas is a powerful internal energy source for BMe Warriors, so let's first discover what Ojas is all about. Ojas has many definitions, but essentially means vitality or vigor--your vital fluids/force which includes but is NOT limited to your sexual potency. Ojas is released from the body after orgasm in both men and women, and many sexual/reproductive dysfunctions develop because of its continual depletion. In other words, you lose energy and a part of your vigor and vitality with each orgasm and ejaculation which, if not replaced will result in continual depletion that manifests as sexual debility, internalized stress and other illnesses. Infertility can mostly be reversed. Most people simply need to remove toxins, increase nourishment and to renew their ojas! 
Bring back the LOVE! It is a beautiful gesture for you and your lover to take turns making the lover's tea for each other, serving and sipping the lover's tea symbolizing the end of lovemaking--the physical merge and a returning to the self. My radiant version of the recipe is as follows:
2 cups of almond milk
1 TSP of ashwagandha
1 tsp of fresh ground cardamom (can substitute cloves, cinnamon, ginger/combo of these spices)
3 stamens of saffron
12 Goji berries
1 tsp of date sugar to taste (optional) - or 3-4 fresh dates if making in a high powered blender
Combine all ingredients in a high powered blender such as a Blendtec or vitamix and blend for 2 minutes or until hot and serve immediately. If you don't have a high powered blender, combine all ingredients in a sauce pan and simmer for about 10 minutes.
Each of these ingredients help to balance hormones and are powerful rejuvenators of the body. In your efforts to reflect, relax and release it is important for you to rebuild your ojas as it is deeply connected to your overall health and well-being.
Enjoy in radiant health! Please send me your questions, comments and let me know what you like for me to cover in subsequent articles.
Comments
Posted by
Andre
on
Jun 25th, 2015
Doc
This is some deep philosophical stuff here. Lovers tea returning to ones self! This is great so how ma y cups get me to 19. Now at 42 I still break a back or three but 19 I could break 50.
Posted by
foodorganic
on
Jul 22nd, 2017
Thank for sharing your great information keep sharing . It was very helpful
http://organichealthplanet.com/
Leave a Reply